The best place to watch the fireworks in Sarasota, FL.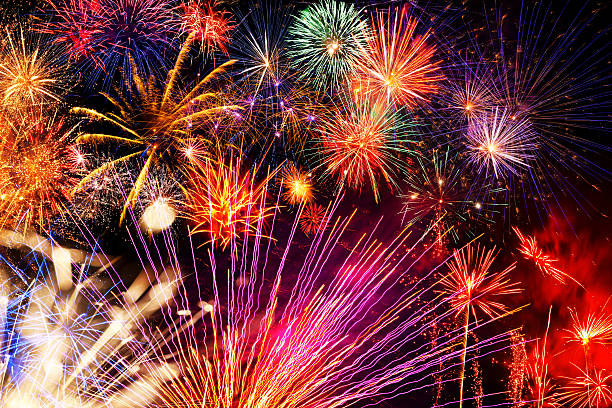 July 4th 2018. Fireworks downtown. The fireworks downtown take place at Island Park
5 Island Park Dr
Sarasota, FL 34236
United States
This is near O'leary's Bar and Marina Jack. The fireworks start around 9:00 p.m. The fireworks are really good. Be prepared to park far away because a lot of people go to these fireworks. If you get there early you can find a spot at Island Park to sit, just bring chairs or a blanket. Otherwise there is plenty of space outside of the park. I know a lot of people that like to watch on top of rooftops of nearby buildings. If you are able to do that, I hear it is really nice.
After the fireworks are over there is traffic jams leaving downtown Sarasota. What I like to do is leave right before the fireworks are over and get to my car before everyone else does, this way I can leave without waiting in traffic. I have also just stayed after the fireworks were over and would hang out at a restaurant for a couple of hours. Either way I try to avoid the traffic.
July 4th 2018: Siesta Key Fireworks: The 28th Annual 4th of July Fireworks Display is blasted off just north of the volleyball courts, so viewing is good from anywhere south and along Crescent Beach (south of Siesta Public Beach). What is nice about the fireworks on Siesta Key is that you can sit on the beach and watch. Good weather brings estimates of 20,000 to 30,000 to the fireworks on Siesta Key. Fireworks at around 9 p.m.
After the fireworks are over you may face a traffic jam getting off the island since there are only two roads that lead out. My advice about traffic is similar to the downtown fireworks, leave early, or wait it out. It can be fun waiting it out, there will be a lot of people hanging out in Siesta Key Village.
I am a lifelong Sarasota resident and I have been a Realtor for 20 years. If you have any questions about things to do in Sarasota or about real estate please let me know.