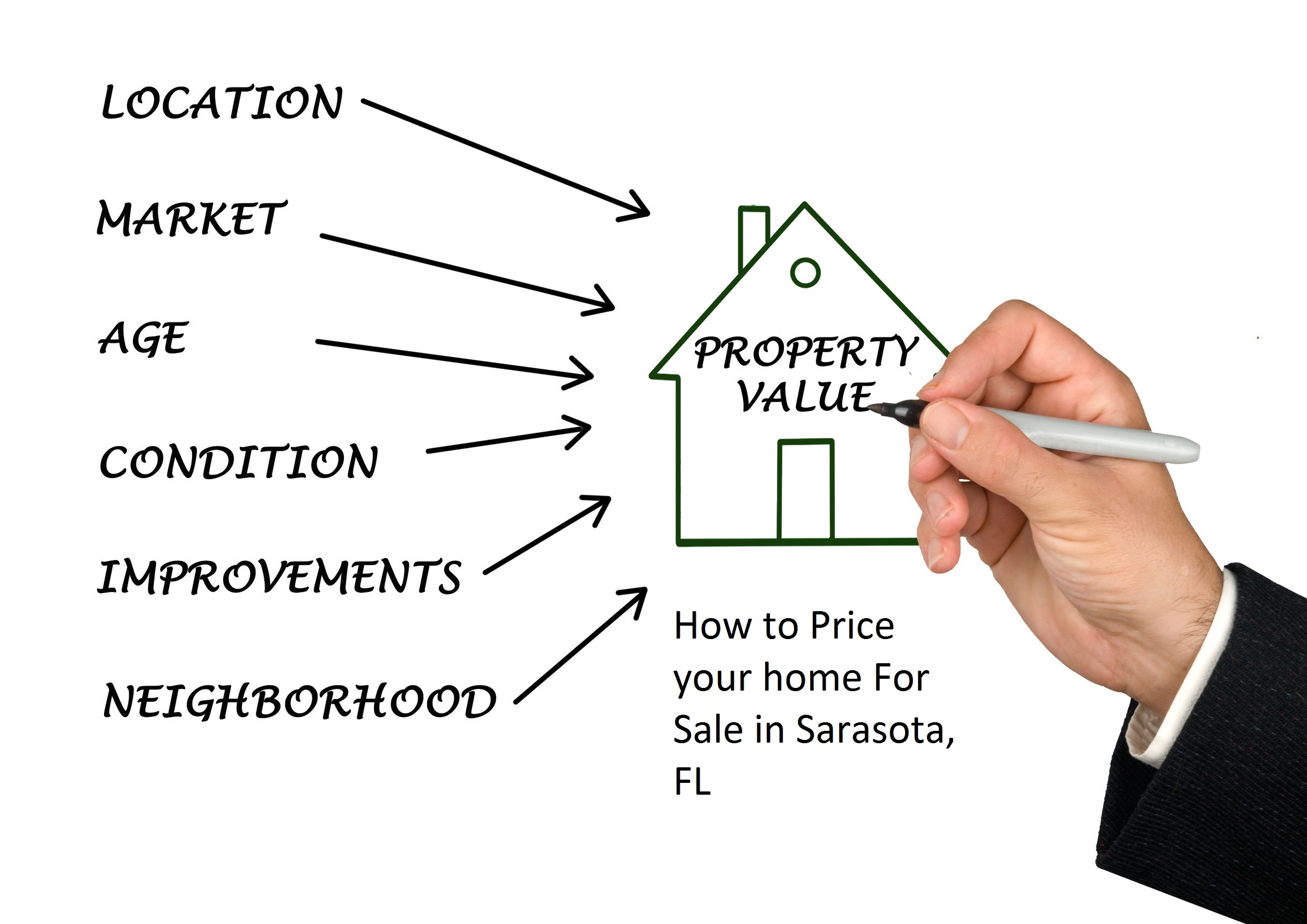 The Sarasota real estate market is very good right now for sellers, but you still need to price your home correctly to get the maximum sales price. Here's 7 tips you can use as a guide to help you list your home and get it sold.
How to Price Your Home
Competition: To sell your home quickly I think the most important thing to look at is your competition, which is the other homes in your neighborhood that are for sale. Sometimes people really want to live in a certain neighborhood or a certain condominium. If possible look inside those homes. If you have the most attractive home based on the combination of condition and pricing, your home will sell first.
Pending Sales: If a home is sale pending it means that it will close in most cases. Pending sales are important in every market but are especially important in markets that are rapidly decreasing or increasing in value. Pending sales can sometimes tell you the future.
Past sales: Everybody knows to look at past sales. Appraisers will look at the past 6 months of sales in your neighborhood. They will try to pick comparable sales as close as possible distance wise, but generally they can go can use a one mile radius when choosing comps. There are many web sites now that will allow you to do your own research on past sales.
Price per square foot: Appraisers will look at price per square foot under air, and many Real Estate investors and Realtors will also be very concerned with price per square foot. Personally I like to look at the quality of the square feet. If you look at some houses, you will see enclosed garages, enclosed lanais, space that is added on to the original house, or just space that seems to be wasted. Sometimes sellers will try to use price per sq foot to justify a high list price for their home.
Understanding Your Prospects: Most buyers buy based on emotion, rather than logic, because they will be living in the house. So I place much more emphasis on how many bedrooms and bathrooms does a home have and the floor plan of the home. Some bedrooms are very small and barely have enough room to fit a bed. I have also seen bathrooms that seem to be the size of an airplane bathroom. In some homes the master bathroom is located outside of the master bedroom which is something most people don't like. There are houses that are only two bedroom/one bath but have a lot of sq ft under air. I have seen many houses that have bathrooms in the utility room. For all these reasons, I believe price per sq foot does not mean much to a buyer and therefore doesn't mean much to a seller until it is time to get the house appraised. But of course, the home only gets appraised after a willing and able buyer is found who needs bank financing to purchase the home.
What you paid for the house: As a seller you are not entitled to a profit. You can only sell a house for what it is worth. What you paid for it or how much money you have put into it are irrelevant. This is a common mistake I see a lot of sellers make. If you are looking to maximize your profit there are several ways to accomplish this. Here's 5 tips you should know about listing your home for sale.
The Market Itself: One of my favorite sayings is that the best indication of market value is the market itself. You can do all the research in the world and sometimes get it wrong. If after 30 days you don't get much showing activity or offers it usually means that your price is too high. It always comes down to price in the end, because any property can be sold for the right price.
In any Real Estate market, whether prices are going up, down, or sideways, if you price your home to sell it will sell. There will always be a buyer for your home. Sarasota has always been and will continue to be a place that people want to live. You can contact us for a free over the phone price evaluation of your home.
I have been a Realtor in Sarasota since 1998 and what I have seen through the ups and downs of the Real Estate market is that if you price your home correctly it will sell.